Desert Baroque Presents: "The Suite Life" in Palm Springs
Contribute Now!
Desert Baroque, "The Suite Life" is partly supported by the Western Early Keyboard Association.
Please help support this unique offering of Desert Baroque! Make a generous contribution via PayPal by using the Donate Via PayPal button below.  Alternately, you may print this Donation Form and mail it with your check to the address on the form.  Your donations sent via WEKA are used to support Desert Baroque Presents: "The Suite Life."

We thank you whole heartedly for your contribution to the Desert Baroque inaugural season. Contributions are essential to the life of the arts, and your support helps to broaden the spectrum of arts in the Coachella Valley. Your donation will be acknowledged in the printed programs and on the http://dessertbaroque.com Sponsors page.
Contributions are tax-deductible: WEKA is a registered non-profit, tax-exempt organization with 501(c)(3) status; donors will receive written documentation of their contributions which fulfill IRS requirements.
Desert Baroque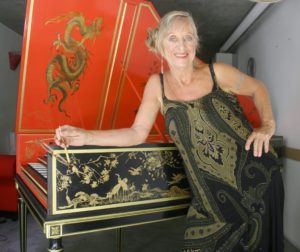 Desert Baroque was founded by Margaret Irwin-Brandon: Founder and Director Emerita of Arcadia Players Baroque Orchestra, Fulbright Scholar, renowned performer on early keyboard instruments and long-time collaborator with Dutch violinist, Jaap Schroder.
Presents: "The Suite Life"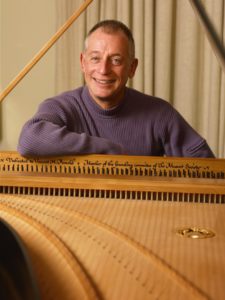 The Suite Life is a thrilling weekend intensive dedicated to the harpsichord. Participants will be treated to performances and master classes by world-renowned harpsichordists including Elaine Funaro, Margaret Irwin-Brandon, Sonia Lee, Gilbert Martinez, Charles Metz,  Webb Wiggins, and others. Whether you are simply an appreciator of the harpsichord, a performer new to the instrument or a professional harpsichordist, this is a weekend NOT TO BE MISSED.
Dates and Location

Friday, January 20 – Sunday, January 22, 2017
In Greater Palm Springs, California
Workshops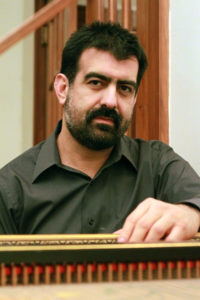 Workshops are the heart of the weekend, and will be unique in that ALL those interested in participating will be welcome to do so. There will be robust and engaging conversations both with words and music about the history of the dance movements assembled into suites, and the sharing of information about current performance practice as it relates to the harpsichord. Since the Suites make up a major portion of harpsichord literature they are an essential component to understanding and enjoyment of the harpsichord itself – both historically and within the contemporary realm. While there is no call for academic papers, it will be expected that performers come prepared to contribute knowledge and insight to their performances.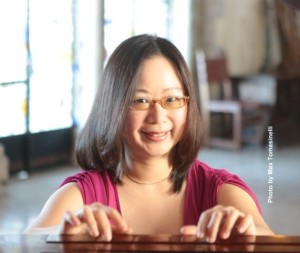 The master classes will be approximately 3 hours each. The instructors Gilbert Martinez and Sonia Lee will introduce the material and facilitate the performances of the attendees – allowing those performances to be of value to all, from the professional to the student harpsichordist. These sessions will offer the opportunity to observe, question, advance ideas, review and revise knowledge, and to give and receive feedback on performances. In order to make these workshops even more valuable, participants will be asked to submit their chosen repertoire upon registration, so that the course "curriculum" can be balanced and distributed to all participants in advance. Of course, auditors are welcome but the masterclasses will be more meaningful if you choose to participate.
Basic Schedule
Friday, January 20, 2017

Morning rehearsals, practice time
Afternoon master class – Allemande and Courante
Evening Recital – Gilbert Martinez
Saturday, January 21, 2017

Morning rehearsals, practice time
Afternoon master class – Sarabande and Gigue
Evening Concert – Concerti for two, three and four harpsichords by Johann Sebastian Bach, with string band
Sunday, January 22, 2017

Morning master class – Minuet, Gavotte, Bourrée and other dances
Participant Luncheon
Afternoon Recital – "Baroque to Beyond," contemporary works performed by Elaine Funaro, Sonia Lee and Margaret Irwin-Brandon, and works from the Baroque by selected workshop participants
Venues and Instruments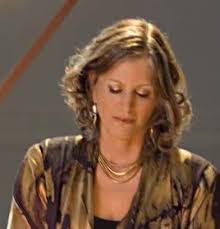 Events will take place in and around Palm Springs, famous for its welcoming weather, mid-century modern architecture, landscape of palms, peaks, pools and golf – and now, music of the Baroque. You'll find events presented in an eclectic manner – from intimate spaces to public halls.
Various harpsichords will be made available for those wishing to practice or simply try out a different keyboard. We invite harpsichord builders to share their work as well; appropriate spaces and conditions for the instruments will be made available.
Registration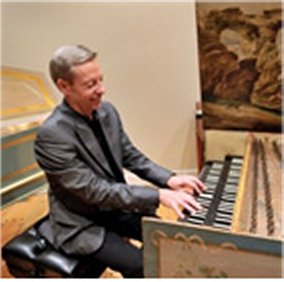 Places for master class participants are limited, so sign up in advance to hold your place at desertbaroque.com. Cost for the weekend: $225/participant, includes master classes, recitals and Sunday luncheon.  Registrations must be received by December 1, 2016. Housing is available at local hotels with pre-negotiated rates.
See desertbaroque.com for further details.  Send inquiries to Margaret Irwin-Brandon: mibrandon[at]verizon[dot]net  (To use the email address, replace [at] with @ and [dot] with .)  Or telephone:   760-774-8300
Images
Past WEKA Events
Nov 12, 2017 - Portland - Celebrating the Clavichord with Carol lei Breckenridge - More
June 5, 2017 - Portland - Elements of Baroque Style: A Hands-On Workshop for Piano Teachers and Advanced Students with Leta Huang - More
April 23, 2017 - Portland - April Soirée With Performances, Score/Book Sale and Refreshments - More
Feb 18, 2017 - Portland - 'Tis Nature's Voice: Music and Poetry for Spring with Jillon Stoppels Dupree and Carla Valentine Pryne - More
Nov 12, 2016 - Portland - The Road to Hamburg with Mark Brombaugh - More
Sep 18, 2016 - Portland - The Keyboard Fantasia with Margaret Irwin-Brandon - More
Apr 23, 2016 - Portland - Sources of Inspiration: A Lecture and Recital with Sonia Lee- More
Feb 13, 2016 - Portland - The 18th-Century French Harpsichord Sound - Owen Daly - More
Oct 10, 2015 - Portland - Tuning and Living with Early Keyboard Instruments - More
Feb 7, 2015 - Portland - The Harpsichord Music of D'Anglebert in Sound and Score - C. David Harris and Charlotte Mattax - More
October 17, 2014 - San Francisco - Masterclass - Elisabeth Wright
April 12, 2014 - San Francisco - Navigating Interpretation and Fluency in French Harpsichord Music - Kathy Perl - WEKANews Spring 2014
Feb 23, 2014 - San Francisco Harpsichord Tuning Workshop Jonathan Salzedo -WEKANews Spring 2014
Oct 6, 2013 - Seattle - Musical Soiree at Seattle Early Keyboard Museum - WEKANews Fall 2013
Oct 5, 2013 - Palo Alto - Harpsichord Preludes 1650-1720: The Relationship Between Notation and Musical Nature - Leta Huang - WEKANews Fall 2013
June 15, 2013 - Seattle - "Down to the Wire" Harpsichord Maintenance Workshop - Todd Loomis - More
May 4, 2013 - San Francisco - Harpsichord Maintenance Workshop - Kevin Fryer
April 20, 2013 - Seattle - Double Program: Owen Daly Music of Forqueray & Duphly; and Leta Huang Free Harpsichord Preludes - WEKANews Fall 2013
March 24, 2013 - Rutherford, CA - Lecture and Master Class on Unmeasured Preludes - JungHae Kim
Feb 10, 2013 - Berkeley - Ornamentation in Early English Keyboard Music - Davitt Moroney - WEKANews Spring 2013
Oct 27, 2012 - San Francisco - Harpsichord Maintenance Workshop - Kevin Fryer
June 20, 2012 - Berkeley - WEKA Tribute to Gustav Leonhardt - More
April 28, 2012 - Seattle - Nicholas Bunning Instrument Collection - WEKANews Fall 2012
March 25, 2012 - Los Altos Hills, CA - Event for Young Keyboard Players - Isabel Alvarez - WEKANews Spring 2012
March 10, 2012 - Seattle - "New perspectives on Bach performance - Tharald Borgir - More
Jan 25, 2012 - San Francisco - Master Class- Corey Jamason - WEKANews Spring 2012
Jan 21, 2012 -Seattle - Instrument Collection Demonstration - Tamara Friedman and George Bozarth
Nov 20, 2011 - Seattle - Harpsichord Tuning Made Easy - Todd Loomis
June, 2011- Mercer Island - Harpsichord and Fortepiano Soiree - John Gordon Hill
May 18, 2011- Anacortes - Harpsichord Soiree - Barbara King
March 25-26, 2011 - Seattle - WEKA Conference "Handel at the Keyboard" in conjunction with the American Handel Festival and Conference - More
Feb 26, 2011 - Seattle Harpsichord Maintenance Workshop - Kevin Fryer
Jan 30, 2011 - Seattle - Mentored Fortepiano Soiree - Tamara Friedman and George Bozarth
Nov 20, 2010 - Tacoma - Instrument Tour and Harpsichord Concert - Mark Brombaugh
Sep 19, 2010 - Seattle - Harpsichord Soiree - Merrell Wiseman
Jun 9, 2010 - Berkeley- WEKA Conference in conjunction with the Berkeley Festival and Exhibition - WEKANews Spring 2010
May 23, 2010 - Seattle - Harpsichord Soiree - Jillon Dupree
Mar 28, 2010 - Berkeley - Lecture/Demonstration on Contemporary Harpsichord Music - Jane Chapman
Feb 21, 2010 - San Francisco - Harpsichord Soiree - Elaine Thornburgh
Jan 24, 2010 - Bay Area - Play-in for Harpsichord Students
Sep 19-20, 2009- Tacoma - WEKA Conference - WEKANews Fall 2009
Apr 13-14, 2009 - Seattle - Open Harpsichord Lessons to Students - Mahan Esfahani
Mar 1, 2009 - Seattle - Harpsichord Soiree - Jillon Dupree
Nov 9, 2008 - Seattle - Harpsichord Soiree - Jillon Dupree
Jun 8, 2008 - Berkeley - WEKA Conference - WEKANews Fall 2008
Mar 30, 2008 - Brisbane, CA - Master Class - Jory Vinikour
Apr 18-19, 2008 - Berkeley - Recital and Master Class - James Johnstone
Dec 1, 2007 - Seattle - Master Class - Mahan Esfahani
Jun 2, 2007 - Seattle - WEKA Conference - WEKANews Fall 2007
Jun 7, 2006 - Berkeley - WEKA Conference - WEKANews Fall 2006
Nov, 5, 2006 - Berkeley - Masterclass - Alan Curtis - WEKANews Fall 2006
Nov, 2005 - Bay Area - Masterclass Series- Kathy Perl, Tamara Loring and ElaineThornburgh - WEKANews Spring 2006