Dr. Mark Brombaugh visited Portland on November 12, 2016, to guide a warm crowd of harpsichord enthusiasts along the Road to Hamburg.  This Hanseatic city was a major center of cultural life throughout the seventeenth and eighteenth centuries and keyboard music, especially, flourished during this period.  The city's five main churches housed some of the largest and most colorful pipe organs of the time, which were presided over by noted composers who could trace their musical lineage throughout western Europe.  The program traced the convergence of musical influences from the early seventeenth century up through the generation of musicians preceding Johann Sebastian Bach, whose early schooling was in Lüneburg, about thirty miles southeast of Hamburg.   Printed Program and Notes
The program demonstrated the strongly improvisatory nature of 17th-century keyboard music in both dance suites as well as in preludes and toccatas.  Dr. Brombaugh began with a Sweelinck toccata built on keyboard figuration, and a more expressive and imitative toccata by Frescobaldi.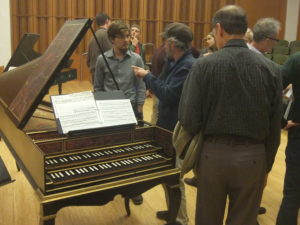 This was followed by an unmeasured prelude by L. Couperin and a suite by Froberger revealing the improvisatory style even within dance movements.  The first half of the program closed with a  toccata by Weckmann, a wild example of the stile fantastico, the "fantastic style," which reached its apogee in keyboard music in the works of Weckmann and those of the second half of the program.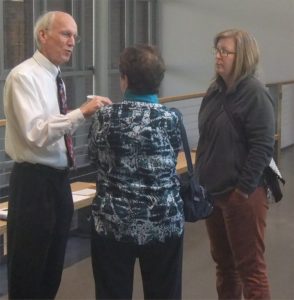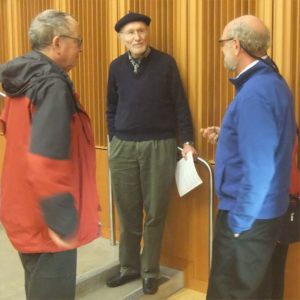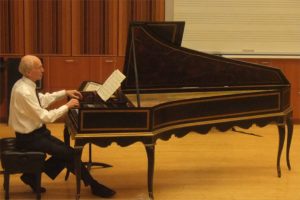 After the intermission, we heard a Lübeck fugue featuring a repeated-note subject characteristic of North German fugues of the period.  Böhm's Suite in E-Flat revealed its similarity to a Froberger suite, from the allemande, a stylized unmeasured prelude in rhythmic notation, to the gigue notated in duple meter.  The final exuberant work, a Buxtehude praeludium, featured Sweelinck-style keyboard figurations, Italian fugal technique, and French unmeasured-prelude style, all leavened by the stile fantastico at its best.